Easter 2018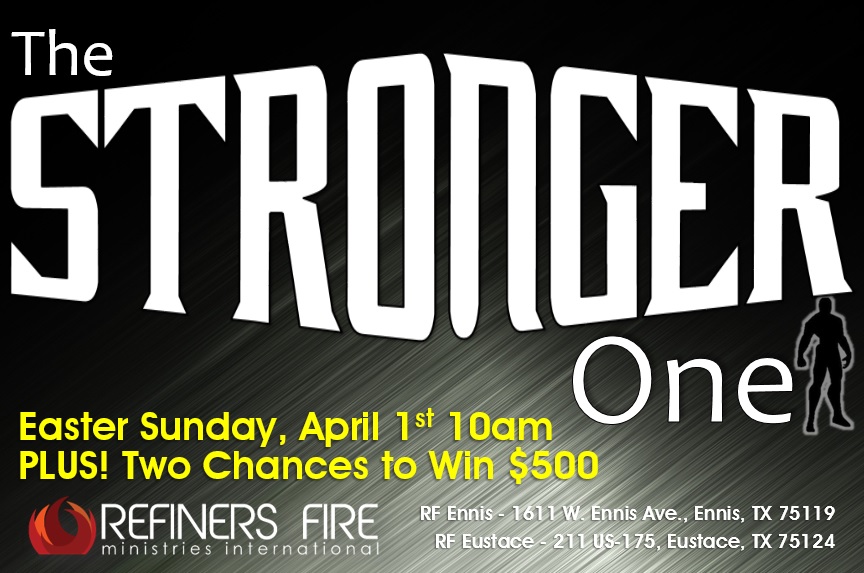 Strength comes in several different forms; physical, mental, emotional, spiritual, etc. Many of us are strong in some ways and need more strength in other ways. Find out why we all need someone stronger with our presentation of "The Stronger One" at Refiner's Fire Ministries this Easter Sunday!
Join us Resurrection Sunday, April 1, 2018 at 10am at the Ennis campus (1611 W. Ennis Ave., Ennis, TX 75119) or the Eustace campus (211 US-175, Eustace, TX 75124) for live music, a dynamic message and TWO chances to win $500 during service.
We have an exciting and fun service in Kids World for kids age 4-12 as well as a safe nursery environment for kids under 4.
We look forward to spending Resurrection Sunday with you and your family!
Share "The Stronger One" on your social media pages!
Facebook - Twitter - Instagram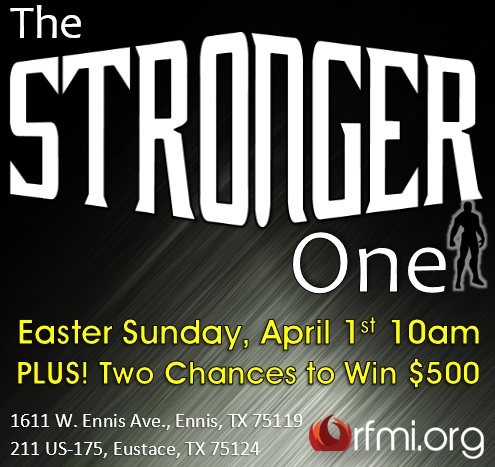 YouTube